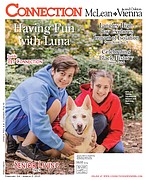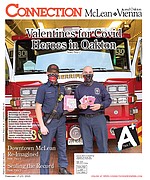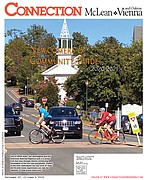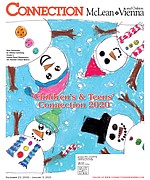 More Stories
The following summary contains various incidents of general interest as well as vehicular crashes handled by the Town of Vienna Police Department from Feb. 12 – Feb. 18, 2021.

The Park Authority will host a virtual ribbon-cutting ceremony in mid-March to mark the installation and opening of a new bridge in Gabrielson Gardens at Difficult Run Stream Valley Park in Oakton.

Amendment targets Jacksonian-era restriction weaponized during Jim Crow.
Felons have been prohibited from voting in Virginia since 1830, when the "right to suffrage" was denied "to any person convicted of any infamous offense." But it was during the era of Jim Crow that felon disenfranchisement became weaponized to prevent Black voters from influencing elections.
"Just when I thought I was out ... they pull me back in."

The Noman M. Cole Jr. Pollution Control wastewater treatment plant was recently recognized for their "Tertiary Filters Rehabilitation Project," and "Rehabilitation of Three Equalization Basin and Ancillary Facilities," by the Mid-Atlantic Chapter of the American Public Works Association (APWA) in its annual Mid-Atlantic Region awards.