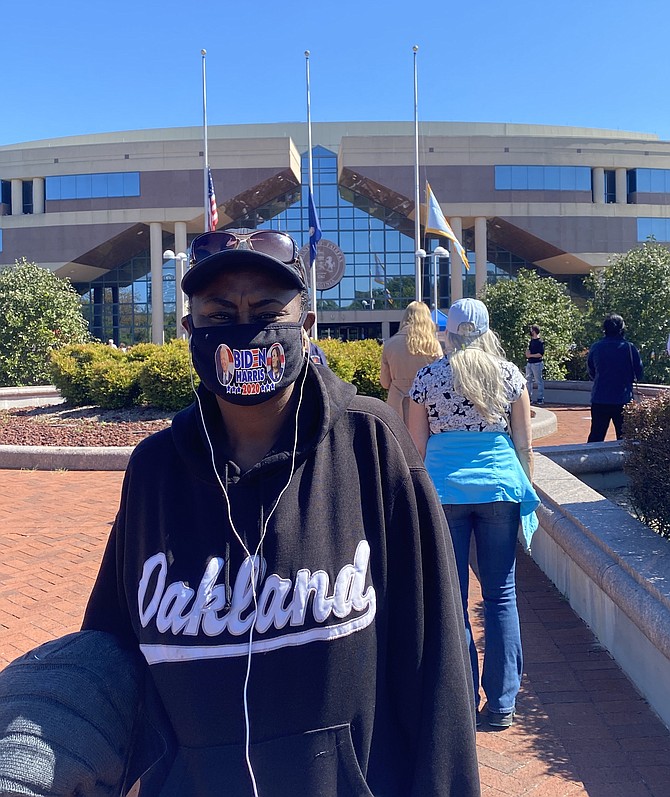 Early voter Lauren Bullock of Alexandria: "I've been working polls since I was a little girl – with my grandfather, Hurlin Harvey. When he finally got the right to vote, he and my grandmother would do polling booths in their neighborhood, in the days when people would have them in their garages. My job was to count the pencils. Make sure everybody turned in their pencil and I'd pick them up and count them. My grandparents and my parents started me early. I used to precinct walks with my mom."
Stories this photo appears in:

Virginia's former Governor, House of Delegate Speaker and Senate Majority Leader at Fairfax County Government Center.
The second and third day of early voting at Fairfax County Government Center brought enthusiastic voters exercising their rights to vote and more.